About our BBQ
The Smoke Shop BBQ is Andy Husbands' tribute to the time-honored tradition of one of America's oldest cuisines. Our barbecue is the result of Andy's 20+ years on the competitive BBQ circuit combined with his nearly 30 years as one of Boston's beloved chefs. Come see how we are changing the way people think about barbecue in the Northeast.
New England's Largest American Whiskey Program
We are just as passionate about our whiskey as we are our barbecue. With nearly 250 whiskeys on our list, our bar program boasts the largest American whiskey collection in New England. Our commitment means we are pouring Pappy, Weller Antique, and WhistlePig Boss Hog along with some of our own custom-collaborations plus plenty of popular standards like Booker's Single Barrel Bourbon and Uncle Nearest 1856 Tennessee Whiskey. Not into whiskey? Our bar program is rounded out with our craft beer list and craft cocktail program with each location featuring cocktails unique to their own bar.
Locations & Hours
ASSEMBLY
ROW
Sun-Thu: 11:30am-9pm
Fri-Sat: 11:30am-10pm
HARVARD
SQUARE
Sun: 11:30am-8pm
Mon-Thurs: 11:30am-9pm
Fri & Sat: 11:30am-10pm
KENDALL
SQUARE
Mon-Wed: 11:30am-9pm
Thu-Sun: 11:30am-10pm
SEAPORT
Sun-Thurs: 11:30am-10pm
Fri & Sat: 11:30am-11pm
Hub
Hall
Mon-Sat: 11am-9pm
Sun: 11am-8pm
(located at TD Garden)
East
Boston
Current Seasonal Hours
Mon-Wed: 4-9pm
Thurs: 11:30-9pm
Fri-Sat: 11:30-10pm
Sun: 11:30-9pm
Hours Resuming Spring 2024
Sun-Thurs: 11:30am-9pm
Fri & Sat: 11:30am-10pm
Catering & Events
"Barbecue is the cuisine of celebration," we like to say. Besides, when was the last time someone smoked a brisket for themselves? Let the Smoke Shop host or cater your next celebration and give your guests something delicious to talk about. Each Smoke Shop space provides something different and can be transformed to bring your vision to life. Or let us bring Boston's best BBQ to you, including options to smoke on-site with our Lang smoker and an appearance by Andy.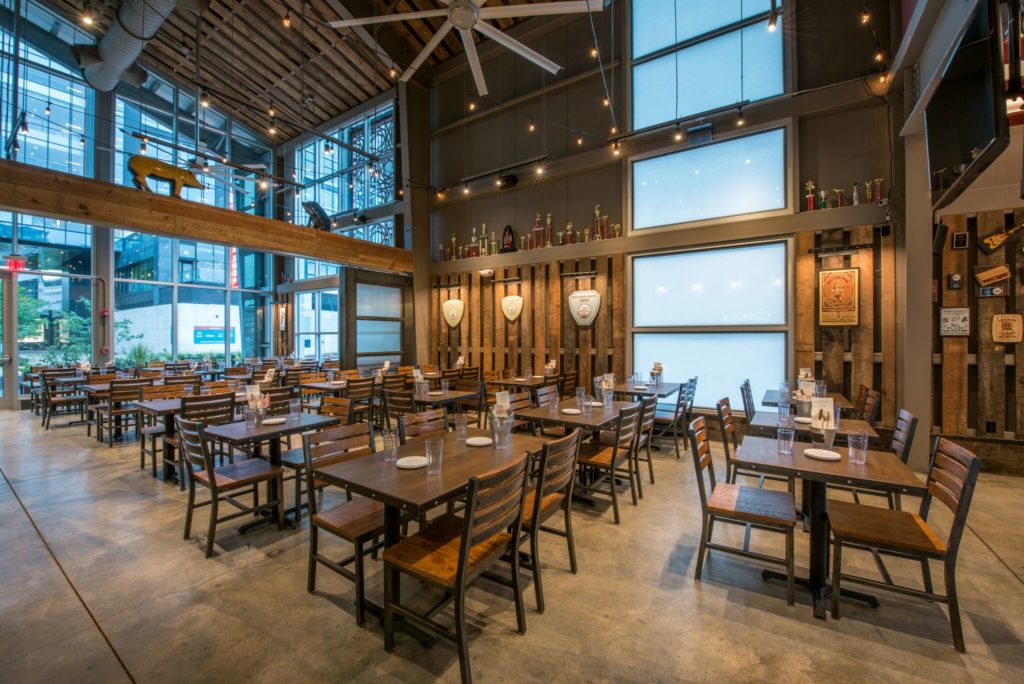 Classes, Events & Merch
Interested in signing up for one of our popular BBQ classes with Andy or a Whiskey class? Want to get your hands on a signed cookbook or our latest wearable Smoke Shop merch? Or simply looking to send the BBQ lover in your life a gift card?
Also, learn more about our Signature Events series.